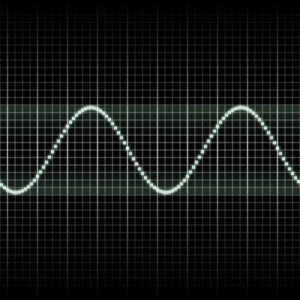 Would you like to know the dif­fer­ence between a hum­mer and a ringer?
I've been asked to explain this dif­fer­ence many times because it's the main dif­fer­ence between PEMF Devices like Mag­na­Pulse and res­o­nant devices like MRS and Cu**T**n. Here is an expla­na­tion — of my opin­ion of the dif­fer­ences.
Most peo­ple who start research­ing become con­fused for three rea­sons:
The ortho­dox sci­en­tif­ic com­mu­ni­ty has prac­ticed sus­tained prej­u­dice relat­ing to ener­gy ther­a­py;
Pro­po­nents are biased and tend to mis­rep­re­sent per­for­mance;
Top­ic is com­plex — and dif­fer­ent tech­nolo­gies are described with the sim­i­lar­ly — lead­ing to con­fu­sion.
In spite of these fac­tors, a large and grow­ing pop­u­la­tion of indi­vid­u­als with pos­i­tive expe­ri­ence to the a tip­ping point and gen­er­al­ly rec­og­nize that ener­getic devices have affect­ed their health enough for them to buy one.
It's impor­tant to rec­og­nize that there are two dif­fer­ent cat­e­gories of Elec­tro­mag­net­ic Ther­a­py Devices:
So the first thing we'll do is help you fig­ure out what kind of device you're study­ing. It's the dif­fer­ence between hum­mers ver­sus ringers…
About Hummers
Res­o­nant devices are most eas­i­ly explained with a pic­ture. These are wave­forms like those pro­duced by dif­fer­ent res­o­nant devices. The amount of time it takes for one com­plete wave­form is called the peri­od, and the num­ber of cycles per sec­ond is called the fre­quen­cy.
The shapes of the waves reflect the wave­form.
Some­times these devices will "sweep" which is to go from one fre­quen­cy to anoth­er — but they always out­put a repeat­ing sig­nal.
Res­o­nant device man­u­fac­tur­ers that the word "pulse", as in pulsed elec­tro­mag­net­ic device, mis­lead their read­ers — because a "Pulse" is a very dif­fer­ent wave­form than any of these reg­u­lar repeat­ing wave­forms.
Pulsed devices uti­lize the con­cept of fre­quen­cy because they tune to a spe­cif­ic fre­quen­cy to acti­vate one or more ener­getic struc­tures by "singing" a fre­quen­cy. This can be very ben­e­fi­cial. Roy­al Ray­mond Rife used fre­quen­cy exten­sive­ly to tar­get micro­scop­ic dimen­sions of organ­isms to explode them.
Let's talk about true puls­es now — or Ringers.
Ringers
A Pulse is a dis­crete event, like a blast — trig­gered from a sud­den release of ener­gy.
Here is what a pulsed wave­form tends to look like. Note that this is a sin­gle event. The ups-and-downs are echoes that hap­pen when ener­gy bounces around the anten­na before it leaves.
Pulse events tend to make items res­onate at their own fre­quen­cy. Think about ring­ing a bell — you hit the bell and it rings. The hit is the pulse, and the ring­ing that hap­pens — is at the fre­quen­cy defined by the bell. So if you graph a ring — there's the hit — and then the ring. The fre­quen­cy of the ring comes from the enti­ty that received the ener­gy.
Pulsed Mag­net­ic Devices — make cells ring at their own fre­quen­cy. Cells are like bells.
Hum­mers and ringers have dif­fer­ent effects. Now that we've got that straight­ened out — lets talk about elec­tri­cal…
Electromagnetic Devices
Mag­net­ic devices are either hum­mers or ringers. Here are a few clues to help you sort them into dif­fer­ent cat­e­gories.
To help with this sort­ing, we're going to cre­ate some fil­ter ques­tions for Pulsed Devices:
Does it run on a spark or high volt­age gen­er­a­tor?
Does it have a pow­er­ful pulse — mea­sured in 1000+ Gauss?
Does it make a noise when it trig­gers?
Can you feel it?
A true Pulsed Elec­tro­mag­net­ic Device will usu­al­ly answer yes to all these.
That said, we do care about the oth­er devices because we feel it's impor­tant for our audi­ence to under­stand why the dif­fer­ences may be impor­tant to them.
To fig­ure out if it is a Res­o­nant Device:
Does it have declare square or saw­tooth wave?
Is the device focused on deliv­er­ing a "fre­quen­cy"?
Is the pow­er described as Gauss <300 ?
Can you feel it?
If you answered yes to these ques­tions then it's prob­a­bly a Res­o­nant Device that pro­duces a wave­form instead of a pulse.
Okay — so the real ques­tions is what are they good for…
There are two dif­fer­ent cat­e­gories of devices, and they are as dif­fer­ent as cats and dogs, but both are ani­mals because both use an elec­tro-mag­net­ic field to trig­ger phys­i­o­log­i­cal effects.
Like ani­mals, the char­ac­ter­is­tic of the field defines the effect. Res­o­nant and Plas­ma Dis­charge fields are very dif­fer­ent in char­ac­ter, and there­fore effect. As dogs are poor at catch­ing mice, cats are poor at keep­ing fox­es out of the chick­en house. The per­for­mance and cost of each device suits dif­fer­ent needs.
Tech­ni­cal­ly speak­ing:
Hummers vs Ringers
Issue
Com­ment
Pulsed Device
Res­o­nant Device
Sig­nal Source
Nat­ur­al ver­sus com­put­er. Plas­ma effects are sig­nif­i­cant at an nuclear lev­el (Pap­pas)
High Volt­age Spark
Com­put­er Gen­er­at­ed repeat­ing Pat­tern
Fre­quen­cy
Sim­i­lar but puls­es ver­sus repeat­ing wave­form.
1–100 pulse per sec­ond
Set by con­trol
Wave­form
TSSD is much short­er and cre­ates much stronger mag­net­ic effects. Induces elec­tro­po­ra­tion.
1–100 nanosec­ond burst pulse (see vec­tor plot)
Res­o­nant wave­form
Peak Field Inten­si­ty
TSS­Ds cre­ate much stronger fields which the user feels — often strong­ly.
20,000+ Gauss
Around 1–500 Gauss depend­ing on the device
Har­mon­ic Spec­trum
TSS­Ds have a much stronger and high­er har­mon­ic fre­quen­cies. See Eigen Mod­u­la­tion.
Strong High Fre­quen­cy
Much low­er high fre­quen­cy inten­si­ty from switched low pow­er con­trols instead of "plas­ma".
Eigen Mod­u­la­tion — See US 5,556,418 Pap­pas
Pap­pas patents indi­cate that plas­ma to gas tran­si­tion encodes Pulse wave­form with nuclear infor­ma­tion that acti­vates atoms.
Nuclear acti­va­tion of Oxy­gen, Car­bon, Nitro­gen by eigen mod­u­lat­ed wave­form.
No
Induces elec­tro­po­ra­tion
TSS­Ds are pow­er­ful enough to cause Elec­tro­po­ra­tion which ele­vates cel­lu­lar exchange to a very high lev­el.
Yes. See Detox & Phar­ma­co­ki­net­ic effects.
No
Enhances Phar­ma­co­ki­net­ics
TSS­Ds increase cel­lu­lar deliv­ery of nutri­ents and phar­ma­ceu­ti­cals.
Yes. Increas­es uptake of ther­a­peu­tic agents, Vit­a­min C, anti-path­o­gen­ic agent, to local­ized areas dur­ing elec­tro­po­ra­tion.
No Known effect.
Detox Man­age­ment
TSS­Ds are much more potent. Ele­vat­ed res­pi­ra­tion shifts cell tox­ins more and is more like­ly to cause detox chal­lenge.
Yes. Pro­longed expo­sure caus­es very ele­vat­ed cel­lu­lar exchange which can flood exit paths result­ing in Herx­heimers reac­tion
Uncom­mon. Excess expo­sure does not tend to cause detox chal­lenge.
Cost
TSS­Ds cost more. They usu­al­ly cost between 3–5x of har­mon­ic devices.
High volt­age com­po­nents are expen­sive.
Micro­proces­sors and low pow­er ampli­fiers are inex­pen­sive.
Typ­i­cal Response Char­ac­ter­is­tics
There is some over­lap, but the sever­i­ty of the con­di­tion should guide usage.
Repair — pro­vides stronger and more imme­di­ate health effect. Exhibits direct anti-pathogen effect for some bac­te­r­i­al strains
Main­te­nance — Tunes and stim­u­lates cel­lu­lar per­for­mance by fre­quen­cy.
Anti Par­a­sitic
Puls­es tend to dis­rupt pathogens.
Very com­mon to see tapeworm/etc exit after treat­ment of abdom­i­nal region.
No Com­pa­ra­ble Effect
Anti Path­o­gen­ic — phar­ma­co­ki­net­ic
Puls­es improve antibi­ot­ic effi­ca­cy for antibi­ot­ic resis­tant organ­isms.Image of VRE infec­tion after treat­ment TSSD, and antibi­otics report­ed inef­fec­tive by CDC inves­ti­ga­tors onsite. 37% Mor­bid­i­ty Study
Typ­i­cal to observe exit port and pus drainage after treat­ment of MRSA affect­ed areas. & res­o­lu­tion with con­firmed MRSA infec­tion — espe­cial­ly when used to improve antibi­ot­ic uptake.Identical response to VRE using
Peni­cillin every 4 hours Gen­tam­icin 8 hours ancef 8 hour
for 11 days. CDC inves­ti­ga­tors said those antibi­otics are not effec­tive on VRE. Ampu­ta­tion with VRE is typ­i­cal and the doc­tors at the hos­pi­tal told the patient that over 50% of those with VRE infect­ed wounds die.The cus­tomer recov­ered ful­ly using a Mag­na­pulse device.
No Com­pa­ra­ble Effect
Sug­gest­ed Appli­ca­tion
Severe Issues — Acute and chron­ic issues
At home main­te­nance.
So, in our opin­ion, both are valu­able. Res­o­nant devices tend to fit health-main­te­nance require­ments, while Plas­ma Dis­charge Devices tend to be bet­ter suit­ed to health repair appli­ca­tions.
This forum specif­i­cal­ly address­es to pulse dis­charge devices or Plas­ma Dis­charge Device, which are dif­fer­ent from res­o­nance devices which uti­lize var­i­ous wave­forms.
The basic ques­tion boils down to "Which is bet­ter?" Well that's an unfair ques­tion and it depends on the prob­lem the device is being used to solve. Here are some guide­lines:
| | | |
| --- | --- | --- |
| Appli­ca­tion | Plas­ma Dis­charge Device | Res­o­nant Device |
| Health Main­te­nance | Overkill | Appro­pri­ate |
| Anti-Aging | Use­ful @ start of chron­ic issues | Very Good |
| Injury | Very Appro­pri­ate | Help­ful |
| Dan­ger­ous Infec­tion | Essen­tial | no doc­u­ment­ed effect |
Cura­tron is a reg­is­tered trade­mark of Cura­tron­ics, Inc